To fill the urgent employment needs brought on by the pandemic, City Colleges of Chicago has launched a collection of short-term college programs to get Chicagoans into jobs.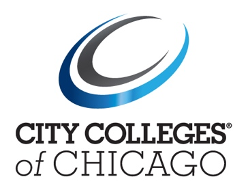 Future Ready includes 60 workforce-aligned programs, according to Mark Potter, provost and chief academic officer of City Colleges of Chicago. And because Future Ready is funded by federal stimulus dollars, the program is free for students.
"We wanted to think through how we could utilize those resources in service of Chicago's recovery. It made sense to think of what we already do well, and what is of value to Chicago and Chicagoans," Potter says.
Fields of study are broad and include health care, technology, transportation, distribution and logistics, cannabis operations, auto tech, and more. The overwhelming majority of students are from Chicago and the school system's population diverse. Close to 75% of students are Black or Latino, and they tend to skew slightly older. Potter expects adult learners will be most attracted to the program.
"Students of a nontraditional age who are looking for access to the job market, or to upskill, reskill, and advance in the job market," describes Potter.
"The way the pandemic has affected Chicagoans obviously varies from individual to individual, family to family, neighborhood to neighborhood. We did see some industries like hospitality come to an almost complete halt. We would absolutely expect people to take part in Future Ready in some cases thinking about a new or different opportunity."
The programs can be as short as one week for a food sanitation manager, who can make an average salary of $21.23 per hour/$44,159 a year. In five weeks, a student can earn a Google Workplace Certification.
Some longer programs (two semesters or more) include auto technician basic certification, cybersecurity, criminal justice. While the non-credited programs lead to industry-recognized credentials, credited programs can help prepare students for degreed programs.
Gary Trapp, 18, currently works in lawn maintenance, but has enrolled in Future Ready to become a certified electrical lineman and hopes to work for ComEd in the future.
"I'm super nervous and excited about the transition," Trapp says. "Going back to school is a new experience but I'm doing it because my stepfather is an electrical lineman. I think Future Ready is great opportunity for everyone. City Colleges is helping to put you in a higher position in life."
Enrollment is on a first-come, first-serve basis. Eligibility is also available to undocumented students. Potter estimates that Future Ready can serve up to 3,000 students and they must complete the program within 150% of time (a two-semester program must be completed in three semesters).
"This, to us, is our contribution to Chicago's recovery. To really provide an onramp back into well-paying jobs," he says. "For Chicagoans really looking to come out of this pandemic with optimism on the economic front in terms of what lies ahead of them, reskilling and upskilling is critically important, not just for themselves but for their families and their community."
Registration for Future Ready for fall closes on August 26.