Happy International Women's Day!
March 8 is a day for honoring the achievements of women worldwide. WorkingNation has collected quotes from the amazing women featured in our stories. They have charted new career pathways, climbed to the top of the C-Suite and are working to improve female representation in their industries.
We start off with Ramona Schindelheim's interviews with women who are helping close the gender gap in the biotech industry. 
"I mentor women here at Blueprint, and I also mentor some younger women at other biotech companies in the Cambridge area, as they think about developing their careers and which step to take. I think having that kind of connection with a woman who is in a C-Suite position, or an executive leadership position, really allows people to envision themselves there." – Blueprint Medicine Chief Business Officer Kate Haviland in Closing the Gap Through Diversity.
"I have been so incredibly blessed that I had amazing mentors. A strong female mentor helps you have a vision of how to get where you want to be."  – Takeda Pharmaceuticals Chief Counsel, Chief Compliance Officer and Head of Patient Advocacy Liz Lewis in Closing the Gap Through Diversity.
"I think women bring a different perspective and, I'm generalizing it, but I think women see the world slightly differently. We have, in many cases, some softer skills that men may lack. I think that balance is critical, and the way we look at science, the way we look at problems, the way we handle problems, I think it's different." – Sarepta Therapeutics Senior Vice President of Regularity Affairs and Quality Shamim Ruff in Closing the Gap Through Diversity.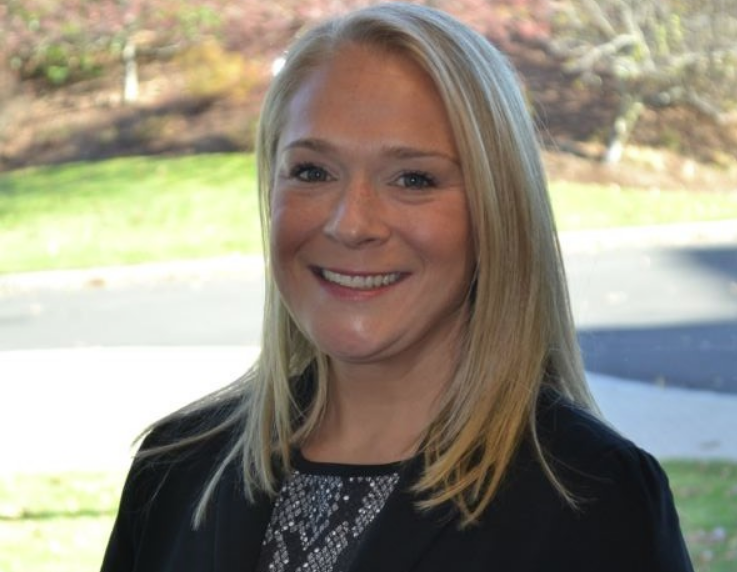 "I think that women have an obligation to be mentors. I've asked the questions: what are my next steps, can I really do this, or am I qualified for this? And I had mentors who had more confidence in me and said what are you thinking? Of course, you are, 100 percent." –Sobi Vice President and Head of Legal and Compliance, Heather Golding in Closing the Gap Through Diversity.
WorkingNation has also featured women who are leading their multinational corporations into the 21st Century.
"I liked biology. I liked math. I liked the sciences, and I was exposed to them in high school. I took my first programming class and it was like a puzzle, and I was hooked. It was quite a nice combination of being captivated by computer science and then understanding it was a field very much in need." – Qualcomm Senior Vice President of Engineering Susie Armstrong in Shaping the Future Workforce.

"From our CEO down, we believe that being a diverse and inclusive workplace — in which our representation reflects the communities and businesses in which we operate — is critical to helping us ensure that we're developing the best innovative solutions that are going to continue to drive our business forward." – Visa Inc. Chief Diversity Officer Jolen Anderson in Shaping the Future Workforce.
"I think we're all clear that the skills gap is one of the biggest issues facing every government today, not just in the United States, but around the world." – IBM's Vice President of Corporate Citizenship and President of the IBM Foundation Jennifer Crozier in Shaping the Future Workforce.
"It has always been important to me that the people I work with represent the community we serve." – Carolinas HealthCare System Chief of Staff Debra Plousha Moore in Shaping the Future Workforce.
"We must prepare ourselves for the digital economy and make sure everyone has a pathway to develop the knowledge-based skills that exemplify our digital economy." Siemens Corporation Chairman and CEO Lisa Davis in C-Suite Solutions.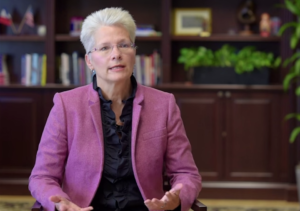 "We have so many fantastic career stories of individuals who started frontline and rose their way up. There are so many accessible jobs for individuals regardless of educational level. And that's one of the challenges in the workforce today, the availability of jobs where people can advance. We have those jobs in which somebody can provide a living for their family, and they can move through the ranks." – Sodexo CEO of Geographic Regions Regional Chair for North America Lorna Donatone in C-Suite Solutions.
Women are also using the skills they learned through innovative training opportunities to enter new career fields. WorkingNation's Do Something Awesome series tells their stories.
"The success, it's through hard work. Be yourself, treat people right and be fair to everybody. Sometimes you need to be patient too. You work hard now and I know someday that it will pay off." – 7-Eleven Franchise Owner Evelyn Scott in All Hands on Deck.
"I feel like there are no limits. I feel like as long as I keep on working hard and performing well, that I can do what I want to do. I'm excited to see where that goes." Akamai Technologies Quality Assurance Tester Takara Larsen in No Experience Required.
"[The apprenticeship] gave me a look at my career path. It gave me my fundamental skills, it gave me the exposure and it gave me the education that I need to get to where I want to be, not just at the end of two years when the program ends. It helps my career path five years from now, ten years from now." – Zurich North America apprentice Noelia Salgado in Insuring a Career.
"To know how proud my family is of what I've accomplished makes it that much more worth it to get to where I am now and to continue to succeed. I want to be the best aircraft mechanic there is. I want to be the best role model to my kids, to everybody else, guys and girls out there. It's never too late to start." – Timberline Helicopters shop technician Jennifer Treman in The Sky's the Limit.
"I think if we change the way that we do teaching, [we can] have a space to include different kinds of experiences without just running past some experiences." – College for Social Innovation participant Linda Mindaye in First Boston. Next, the World.
"I'm only 20 years old and I'm participating in things that could potentially change the world or just be a really new experience for urban areas." – College for Social Innovation participant Sydney Boardman in First Boston. Next, the World.
WorkingNation also highlights the programs and organizations committed to bringing more diversity and inclusivity into the workplace.
"Before Girls Who Code, I'd never met a female software engineer. After connecting with and learning from so many females working in technology, I was inspired to pursue my interest in Computer Science. I now plan to work as a software engineer after I graduate!" – Girls Who Code alumna and founding sister Diana Navarro in Girls Who Code: Nurturing the Next Generation of Engineering Leaders.
"I had excellent examples of selfless service around me. My grandmother was the local babysitter in our neighborhood. She cared for all the children in our community. My mother was a single mother. She was devoted to helping other single mothers raise their children. So service and the essence of community has been a driving force in my life. I have been committed to sharing my gifts, talents, and strengths with every person I encounter." – Service Year Alliance Chicago Director Monique Ellington in A Day of Service for MLK Day 2018.
Thank you to the women who have participated in WorkingNation's mission to educate people about the future of work. Their goals are our goals and we hope that they serve as the guiding light for the workforce.
We also salute the incredible women of the WorkingNation team: Joan Lynch, Chief Content and Programming Officer; Jane Oates, WorkingNation Executive Committee Member; Theresa Collington, Executive Producer of Digital and Content Partners; Melissa Panzer, Executive Producer of Video Content; Ramona Schindelheim, Executive Producer; Kristin Falzon, Producer; Anne Davis, Research Consultant; Eve Bilger, Research Associate; and Jaimie Stevens, Project Manager.
Additional thanks go out to the women of the WorkingNation Advisory Board: Susan M. Armstrong, Senior Vice President, Engineering Qualcomm, Inc.; Ellen Hughes-Cromwick, Interim Associate Director, Social Science and Policy Senior Economist University of Michigan Energy Institute; Gretchen Koch, Executive Director of Workforce Development Strategies, Creating IT Futures; Dr. Mona Mourshed, Executive Director, Generation; Debra Plousha Moore, M.S.E., Executive Vice President and System Chief of Staff, Carolinas HealthCare System; and Shirley Sagawa, President & CEO of Service Year Alliance.
Join the Conversation: Share your favorite quotes for International Women's Day on our Facebook page.
Facebook Comments