American manufacturing and overall industrial production experienced the largest declines since 1946 in March as factories across the country shut down late in the month to prevent the spread of COVID-19.
Manufacturing output dropped 6.3 percent while industrial production—which includes factories, utilities, and mines—fell 5.4 percent, according the latest report from the Federal Reserve.
The full extent of job loss from the shutdowns won't be know until the next unemployment report from the Bureau of Labor Statistics on May 8, but reports from individual companies puts the number in the tens of thousands.
Automakers and Other Manufacturers Pivot
Some manufacturers are working to pivot their output to help address COVID-19 shortages. Ford Motor Company is lending its manufacturing expertise to several companies to help meet the needs across the country for lifesaving medical machines and equipment. Its latest collaboration with 3M aims to build 100,000 powered air-purifying respirators (PAPRs).
Production began this week for the 25-day partnership sprint. Approval by the National Institute for Occupational Safety and Health (NIOSH) for emergency use of the respirators is expected by the end of April.
"We knew that to play our part helping combat coronavirus, we had to go like hell and join forces with experts like 3M to expand production of urgently needed medical equipment and supplies," says Jim Baumbick, Vice President, Ford Enterprise Product Line Management in a news release.
The newly designed PAPR includes an air blower system—similar to the fan in the Ford F-150 truck's ventilated seats—and is powered by a rechargeable, portable battery. The respirator can be in constant use by frontline health care workers.
Ford is also producing face masks for use by its workers while they produce these products. The masks may eventually be approved for medical use. The company is seeking the proper certification.
Ford isn't the only manufacturer pivoting and pitching in to meet the need for medical equipment and gear. GM is partnering with Ventech Life Systems to help increase production of respiratory systems. Tesla purchased ventilators for the state of California and sent surgical masks to the University of Washington's Medical Center. SpaceX is manufacturing hand sanitizer and face shields.
Sports apparel and equipment company Nike is making face shields from shoe collar padding, clothing cords, and the soles from Nike Air shoes.
"The full-face shields help protect health care workers' faces and also help to prolong the length we can safely use a surgical or N95 mask. Nike's generous response to the COVID-19 crisis helps to instill an added layer of confidence and support for health care workers, that we can safely carry out the jobs we were born to do," says Miko Enomoto, Associate Professor of Anesthesiology and Perioperative Medicine, OHSU School of Medicine.
Fanatics, the company that makes the official uniforms for Major League Baseball (MLB), is turning the materials it uses to make jerseys to instead create masks and hospital gowns. The first versions were made with material usually used for Phillies and Yankees jerseys. Other teams will be represented as the production continues.
"The COVID-19 crisis has compelled our country to be more collaborative, innovative and strategic than ever before," says Fanatics Executive Chairman Michael Rubin. "As the demand for masks and gowns has surged, we're fortunate to have teamed up with Major League Baseball to find a unique way to support our frontline workers in this fight to stem the virus, who are in dire need of essential resources."
Protecting Workers Now and in the Future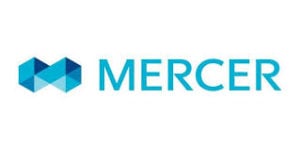 Human resources consulting firm Mercer used a webcast to address ways companies can support employee safety and health, ways companies are collaborating in—what for now is—a new normal, and when and how more employees can return to work.
Dr. David Zieg, Mercer's Clinical Services Leader, says it's important to develop strategies to protect the workforce. Zieg says, "We're learning what critical infrastructure employers are doing now to understand what might be considered best practice."
"Social distancing works. We've heard it from the Centers for Disease Control and the World Health Organization," he adds. "For employers, this might take some creativity such as alternate work shifts or creating smaller cohorts to limit exposure."
Zieg adds that employers may experience higher cleaner costs and may need to provide cloth masks for workers—particularly if it's difficult to maintain distance from one another. He stresses that masks are not a substitute for social distancing.
Zieg says there are other actions that employers may consider in order to support their workers. Those include antibody and viral testing, screening questionnaires prior to entering the workplace, and temperature screening. However, Zieg notes that some strategies have regulatory implications. He says, additionally, the risk of asymptomatic infection is a concern.
Mary Ann Sardone is Mercer's U.S. Talent Solutions Leader. She says a recent survey indicates that one in four essential business employers are participating in some type of paid premium for their workers—typically through bonuses, increased hourly rates, or what might be referred to as hazard pay.
She says half of retailers who are providing an essential business are increasing hourly rates for workers. She says this is particularly true of large employers including Target, Amazon, Walmart, and Costco.
Sardone notes that only 20 percent of health care systems are providing hazard pay to essential workers. But she adds that another 50 percent of the sector's employers are "considering or closely monitoring the need to provide more."
"This truly represents a unique challenge. Unlike essential retailers, health care providers are facing tremendous financial loss as elective procedures are deferred and non-emergency care is reduced," she says.
Sardone says that when recently surveyed, workers said—other than a paid premium—their most important considerations are workers' safety and the availability of paid sick leave.